Seminars and Demonstrations at the 15th Annual Gardening Show
The 15th Annual Gardening Show sponsored by the Porter County Master Gardeners Association is shaping up to be one of our best Gardening Shows ever. We are proud to announce Melinda Myers as our keynote speaker (see her bio below). You won't want to miss the rest of our diverse lineup of seminars and demonstrations certain to educate and entertain indoor and outdoor gardeners of all types.
Please check back often for updates and schedules for seminars and demonstrations at one of the best-valued and best-loved shows in the greater Chicagoland region.
Seminars & Demonstrations Schedule
9:30 a.m. - Keynote
"Garden Renovations – Affordable & Attractive Solutions to Enhance Any Size Garden"
Melinda Myers, Author, TV/Radio Host, Horticulture Educator
10:30 a.m.
Room A
"Pollinators – How to Plant for Them and Who They Are"
Jennifer Brennan, Horticulture Information Specialist, Chalet Nursery
Room B
"Creative Repurposed Gardening Containers"
Kathy Steele, Owner, Spill the Milk Vintage
11:30 a.m.
Room A
"Vegetable Gardening Success – Bountiful Gardens with Limited Time, Space & Budget"
Melinda Myers
Room B
"Indiana 1816 – Connecting With Our Past, Preserving for Our Future"
Michael Homoya, Botanist/Plant Ecologist, Indiana Department of Natural Resources
12:30 p.m.
Room A
 "Professional's Secrets to Container Gardening"
Jennifer Brennan
1:30 p.m.
Room A
House Plants
Chuck Roth, Jr., Owner, Chesterton Feed & Garden Center
Room B
"Prolonging the Life of Cut Flowers"
Jill Kilhefner, Porter County Advanced Master Gardener
2:30 p.m.
Room A
"When the Going Gets Tough, the Tough Get Growing"
Wayne Gruber, Horticulturist, Educator, Owner Niemeyer's Landscape Supply
Room B
"Vermicomposting - Composting Using Red Worms"
Barbara Kunshek, Master Gardener, Master Recyler 
Keynote Speaker, Melinda Myers
Nationally known gardening expert, TV/radio host, author and columnist Melinda Myers has over 30 years of horticulture experience and has written more than 20 gardening books, including Small Space Gardening, The Indiana Lawn Guide and the Midwest Gardener's Handbook. She hosts the nationally-syndicated "Melinda's Garden Moment" which airs on more than 115 TV and radio stations throughout the United States. Myers also hosts the nationally-distributed Great Courses "How to Grow Anything" DVD series. She is a columnist and contributing editor for Birds & Blooms and writes the twice-monthly "Gardeners' Questions" newspaper column. Prior to her current media work, she hosted "The Plant Doctor" radio show for over 20 years as well as seven seasons of "Great Lakes Gardener" on PBS. Myers holds a master's degree in horticulture, was a horticulture instructor with tenure and is a certified arborist. She's received recognition and numerous awards, including the American Horticultural Society's B.Y. Morrison Communication Award. In 2017, Myers was inducted into the national Hall of Fame of GWA: The Association for Garden Communicators, the highest honor that can be given to a member of the association. Myers's website is www.melindamyers.com.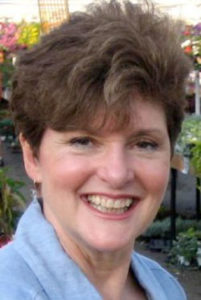 Jennifer Brennan
Jennifer Brennan is Horticulture Information Specialist and Manager of the Education Center at Chalet Landscape, Nursery and Garden Center in  Wilmette, IL.  Known to Chicago area viewers for 20 years as a horticulture expert for the ABC Chicago Ch7 Morning News with weather anchor, Tracy Butler, she is a frequent speaker at the Chicago Flower & Garden Show, Perennial Plant Association, Midwest Perennial Association, and Chicago Botanic Garden. Brennan served as President of the Board of the Perennial Plant Association from 2015 – 2017 and received its 2009 Garden Media Award. She holds B.S. degrees from the University of Illinois in Ornamental Horticulture and Botany.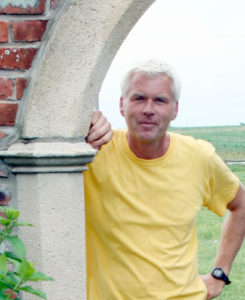 Wayne Gruber
Horticulturist, educator, designer, retailer and national speaker, Wayne Gruber brings an innovative approach to gardening. His enthusiasm and passion for plants is evident through his landscape designs and educational seminars.  Gruber holds a Bachelor of Science Degree in Landscape Management Design from Purdue University and has more than 35 years of horticultural work experience.  He is also an Indiana Master Accredited Horticulturist, past President and current board member of Northwest Indiana Nursery & Landscape Association, and instructor at Mittal Steel.
In 2001, Wayne founded Gardens on the Prairie in Lowell, Indiana.  It grew into a gardening destination for creative enthusiasts with beautifully designed gardens and unique nursery stock. In 2003 & 2011 Gardens on the Prairie received the Indiana Nursery & Landscape Association Garden Center Green Excellence Award.  In 2014 the business merged with Niemeyer Landscape Supply in Crown Point.  Gruber now manages its green center as well as weekend retail and events in Lowell. Niemeyer Landscape Supply continues to take horticulture to new levels with an expansive selection of leading edge, quality nursery stock.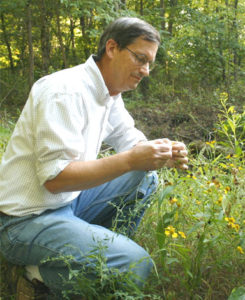 Michael Homoya
Michael Homoya is Botanist/Plant Ecologist with the Indiana Department of Natural Resources (DNR), Division of Nature Preserves. As botanist and plant ecologist for the DNR Natural Heritage Program since 1982, Homoya is responsible for discovery and assessment of natural areas for inclusion as state dedicated nature preserves, conducting field surveys for rare species and state significant natural communities, and updating the official Indiana list of rare, threatened, and endangered vascular plants. He currently works on manuscripts about Indiana ferns, Indiana's rare plants, and Indiana's early natural landscape.
An Adjunct Faculty Member of Indiana University-Purdue University Indianapolis, Homoya holds B.A. and M.S. degrees in botany from Southern Illinois University – Carbondale. He is a fellow and former president of the Indiana Academy of Science and recipient of its 2015 Distinguished Scholar Award. He currently serves as president of the Indiana Native Plant and Wildflower Society. Homoya's publications include Orchids of Indiana (1993) and Wildflowers and Ferns of Indiana Forests: A Field Guide (2012).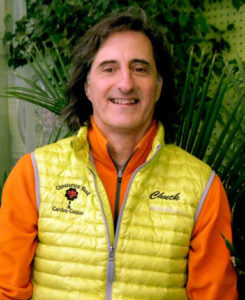 Chuck Roth, Jr.
Chuck Roth has been involved with Chesterton Feed & Garden Center, Inc. for the past 44 years and its owner for more than 37 of them. The business began in the early 1930s, changed ownership five times, had three name changes, and two changes of location.  Roth's own career started at age 13 when he was hired as a carry-out person. In 1980, he and his father bought the business. Roth has since built Chesterton Feed & Garden Center into a unique independent garden center with high quality products, personal service, and expert advice.
Chuck studied Horticulture Technology at Vincennes University and is an Indiana Accredited Horticulturist and former Master Gardener.  He regularly attends continuing education seminars to enhance his knowledge of water gardening, horticulture and scientific control of nuisance plants and pests. He served as past president, vice president and a long-term board member of both the Northwest Indiana Nurserymen's Association, and Friends of the Indiana Dunes and was long time chair of the Friends Native Plant Sales Committee.  He has also served on the Chesterton Beautification Committee and the 4-H Council.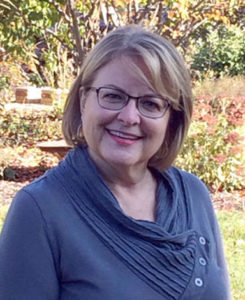 Jill Kilhefner
Jill Kilhefner is a Valparaiso resident, Porter County Advanced Master Gardener and Clinical Dietitian for Porter Regional Hospital. She has been a member of Porter County Master Gardener Association since 2011. She will present "Prolonging the Life of Cut Flowers" through which you can learn tips and techniques for prolonging the life of cut flowers for use in beautiful, long lasting bouquets.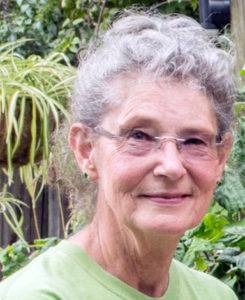 Barbara Kunshek
Barbara Kunshek attended Western Illinois University.  After attaining her Master's Degree in Biological Sciences, she worked in the medical profession and was involved in transplantation and genetic testing.  Later, she devoted her efforts to university teaching.
After retiring, she returned to her love of gardening and became active in the Porter County Master Gardeners Association.  She focused on recycling as a way to enhance the environment and later graduated from the Porter County Master Recycling program.
Because of these activities, Barbara began concentrating her efforts in vermicomposting (composting using red worms).  She periodically attends local gardening and recycling events to speak about her love of improving the environment.  All in all, when it comes to gardening, she realizes she will always be a few plants short of a full flat, but, as for composting, she knows it is the "rot" thing to do.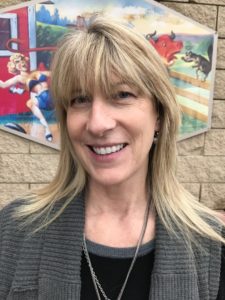 Kathy Steele
Kathy Steele owns "Spill the Milk Vintage" in Valparaiso. She believes almost every item can be re-purposed and/or re-designed with endless multi-tasking possibilities . . . and memories. She likes to tell this story about how the shop's name came to be.
"In the Spring of 1948, my grandfather, Al Steele Sr., took a summer leave of absence to travel with a carnival in Wisconsin. One of his first concessions was 'Spill the Milk' -- a knock-down game in which three baseballs were thrown at five stacked leaded milk bottles. Al asked his tent supplier to paint a themed 'Spill the Milk' backstop for his game. Fred O. Johnson, whose work has been auctioned by Sotheby's in New York, did the painting which inspired our name and is still with us today."