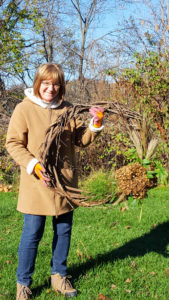 Master Gardener Sandy Appleby graciously opened her home on Saturday, November 12, to Porter County Master Gardeners interested in learning how to make a vine wreath base. A group of PGMGs and their friends bundled up and navigated the trails to the Cookabee Farm creek and came away with beautiful wreaths, as well as one hour of Master Gardener education credit!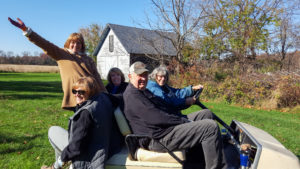 "The vines make a great base to insert wildflowers, sedum and/or other wild specimens," Sandy said. "It was a beautiful Fall day to create, spend time with friends, and earn some Master Gardener education credit time."
Thank you Sandy, for sharing your knowledge and experience with your peers.
Please follow and like us: